LaSalle Community Comprehensive High School
Former LaSalle Catholic Comprehensive High School
LCCHS
Retirees Lunch
Monday November 27 at 11:30
CASA GRECQUE LASALLE
7218 Newman H8N 1X2
PLEASE CONFIRM ATTENDANCE WITH AL
514-626-1060
malfitz4@gmail.com
***
Alain Rodrigue
École internationale

A Tribute and Celebration Ceremony of Alain will be held as per below.
Date: November 17 Time: 14:00 CET (Amsterdam time)
Zoom link:
https://us06web.zoom.us/j/85495934134?pwd=pO04pPl0nccryaf0CsCks5gqPvoOGN.1
***
CFER
Certificat de Formation en Entreprise et Récupération
***
St. Thomas Knights hand LCCHS Wolves a loss in Cadette girls' basketball
By Mark Lidbetter The Suburban
5 nouvelles qui ont retenu l'attention à LaSalle en 2022
***
***

Dan Boyer's call for volunteers
Zillous Byer is Brother Zee
Brother Zee and Friends
Center Bantam Warriors
Close Beurling Academy in Verdun and relocate its students to LaSalle Community Comprehensive High School
Virtual Art Show
Exposition de Michèle Tougas
Choose an artist and contact her/him through the Web site link


The Plan:
We contact St-Pierre to reserve a rain free Day
We book a large Terrasse
We meet according to Rules
///
R.I.P.
///
***
***
***
***
///
R.I.P.
///
Jeanette Elizabeth Reid LaFlamme 1931 - 2019
***
I am doing Explore Île-des-Soeurs
Later I can do Explore Beaconsfield
***
R.I.P.
Mary Baker passed away January 20th
***
Like Mackey and Piwowarczyk
***
Rosati had been missing since Friday morning after he dropped off one of his grandchildren
in front of Lasalle Community Comprehensive High School
///
///
R.I.P.
Renno Byer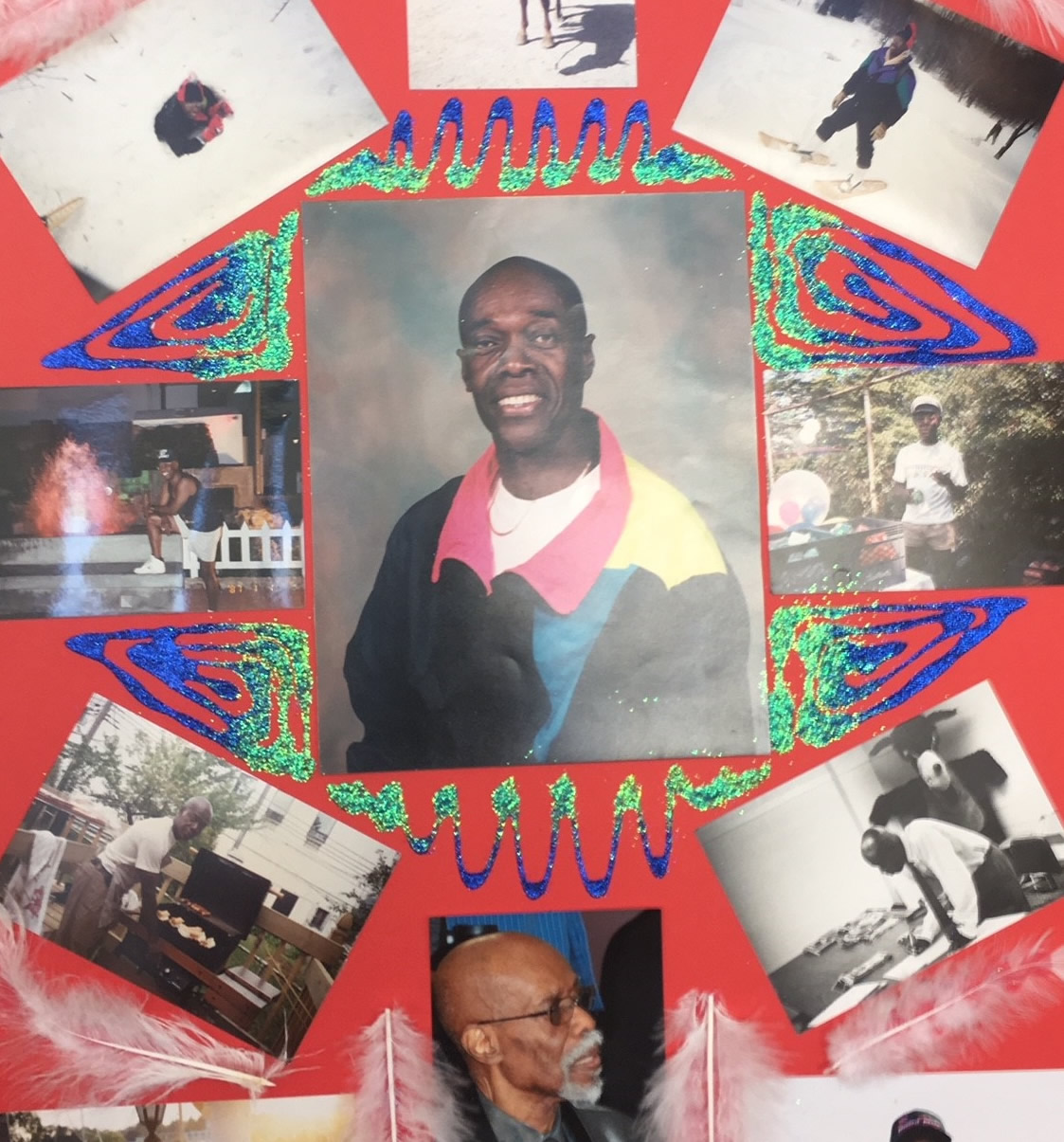 It is with great sadness that we announce the passing of Mr. Renno Byer, on August 23, 2018, at the age of 78.
Cherished father of Anne-Marie, Renno Jr, Noelle, Nancy, Alana, Sonya and Rena,
devoted grandfather of Amanda, Angela, Audinia, Zafir, Jeremy, Lily, Spirit, Joelle, Sahara and Aaliyah.
He will also be deeply missed by his great-grandchildren, Alyvia, Loucious, Aveya, Justice, Journey, Jona and Jayden,
his brother Zillous (June), his sister Petra and many relatives and friends.


COMPLEXE ANGRIGNON - LaSalle
7200, boul. Newman
LaSalle H8N 1X2
Samedi, 1 septembre 2018
16:00 - 18:30

COMPLEXE ANGRIGNON
I had the pleasure of interviewing my brother Renno regarding just a few of his life's accomplishments.
At that time, July 22, 2018, he was in palliative care.
Renno peacefully passed in his sleep on August 23, 2018. May he rest in peace.
Zillous Byer
///
***

LCCHS is a CFER-WOTP
Work Oriented Training Program - Centre de formation en entreprise et récupération
***
***
Sur Facebook :
LCCHS Retirees
***
R.I.P.
Kathy McShane's mother
Pearl McShane
***
***
///
Luc managed to get us a Red Fish Dinner plaque
///
The secret life of Bob MacKinnon
as a Plaque Holder and Singer
///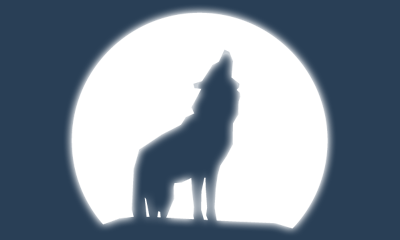 ///
Mehmet Deger receiving the Silver Wolf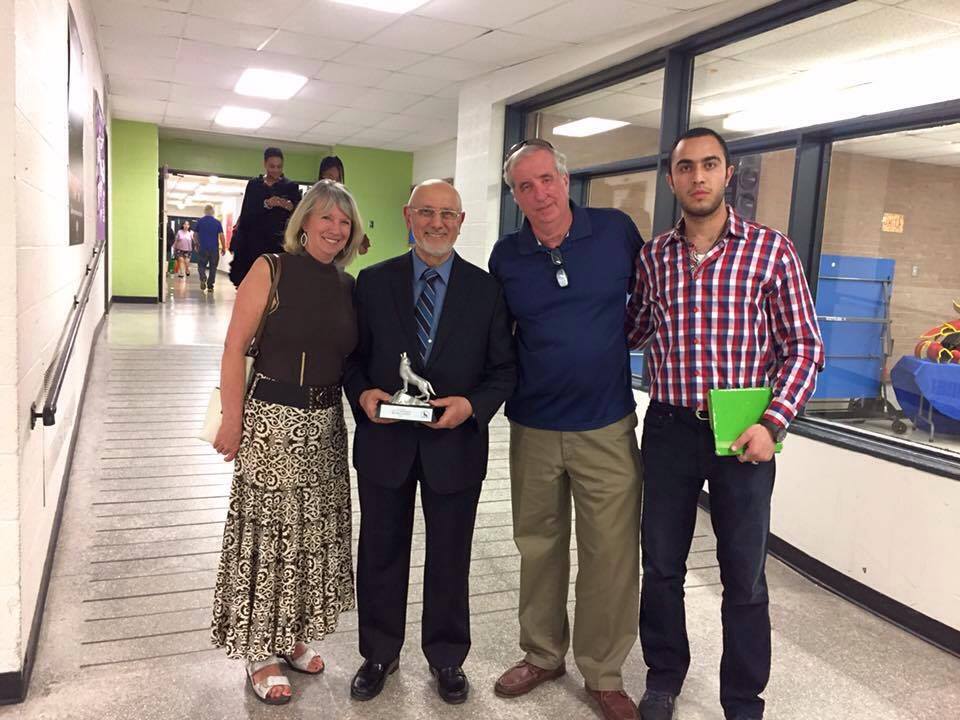 ///
Gerard's Funeral Mass will take place at St-Richards Parish 7070 Guelph, Cote St-Luc
Tuesday, May 23rd, 2017 at 11 am.
Burial at Cote des Neiges Cemetery.

///
Class reunion
May 26 7:30 p.m.
Bocci restaurant, 1756 Ave. Dollard, LaSalle
Oonagh Oneil
514-362-9608 / 514-435-6124
///
///
Students at LaSalle Community Comprehensive High School have created a Green Bistro
to bring healthy food options to their school
///
///
R.I.P.
Harry W. FLYNN - Mary Baker's husband
///
Former student Terry Cutler
wins prestigious Cybersecurity Educator of the Year 2017 award
///
'A Promise for Prom' to close and reopen in 10 schools
///
///
Sur Facebook :
LCCHS Retirees
Lasalle high school makes prom dreams come true with second-hand dress store
Panthers pounce on Wolves to end Juvenile Girls' regular season
///
///
Hundreds take part in May 29 Pierrefonds-Roxboro Mayor's Walk
Ubisoft helping LaSalle high school students make video games
///
John Rennie
Une menace de tuerie envers une école de Pointe-Claire?
***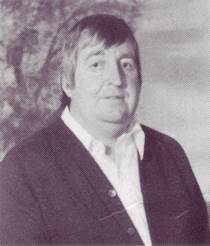 Kevin Moore - Février 2016
***
Rita de Santis
Ministre de l'Accès à l'information et de la réforme des institutions démocratiques
***
Cocktail de la Saint-Valentin 2016
LCCHS class of 2006 - 10 year reunion
***
***
***
***
***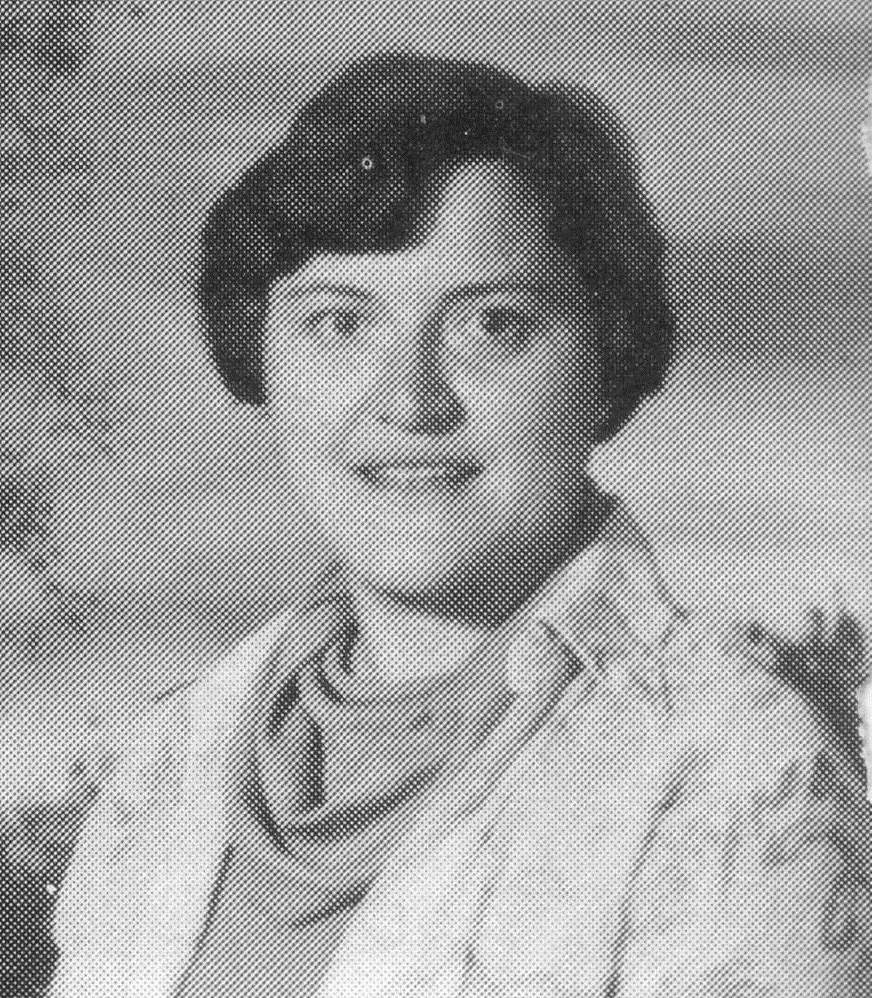 Suzanne Lafleur
Décédée le 22 novembre 2011
***
Décès de Yolande Morris (Major)
///
###
CAROLE CATER'S RETIREMENT PARTY
MONDAY JUNE 29TH
Vigilant Global and LCCHS' New Hopes for 2015 FIRST Robotics
###
Excellent acticle sur Mehmet Deger dans la Gazette
###
R.I.P
Charles, le frère de Francine Laberge
Lucette Martel, la mère de Guy
Kenneth KENNEDY
Le frère de Marlene Kennedy
Jacqueline "Jackie" Lahue, infirmière
=============
R.I.P.
Melissa Mastrogiacomo
=============
=======================
=======================
========================================
@assassinscreed fans, good news- Adéwalé is Nominated at the 2014
@CVAwards for Best New Character
///
///
LISE LONGTIN et MARLENE KENNEDY annoncent leur retraite
Sienna Perez voit sa persévérance scolaire récompensée par Universitas
Lydia Hutcovsky Chorny mother to Helene O'Neill passed away on April 21 2014 at the age of 95
Photo Album - Memories
---

Vigilant Global and LCCHS Sonic Howl Make it to Montreal Semi Final
April 2014 - Europe trip
Speciel guess : Lise Longtin
29 mai 2014 - Commémoration Empress of Ireland
***
LCCHS 2014 Graduation Ball
Monday, June 23rd, 2014
La Plaza - Holiday Inn Midtown Montreal
6:00 pm Cocktail
7:00 pm - 11:00pm: Meal, Dance, Special Prizes
Tickets are 110$ and will go on sale May 2014
World Vision 30-Hour Famine (like last year)
---
---
Près de 400 étudiants à la 8e édition de «Faire le bon choix»
---
Vous aimez mon site?
Merci de m'encourager :

Serge Bellemare
Montréal
---
LCCHS TURKEY FUND
---
Daniel Boyer
Candidat
Bravo : ÉLU
***
CARAVELLO BICYCLE CLUB
LCCHS Sonic Howl First Robotics team #3985
Héma-Québec et LCCHS: 120 donneurs à la collecte de sang
The St. Thomas Juvenile girls Zulus
shut out the LCCHS' The Pack 77-0 in GMAA rugby action Friday
at Terra Cotta field in Pointe Claire.
Honor to Alix Adrien and Catherine Hogan
Alliance finaliste : LaSalle Community Comprehensive High School
---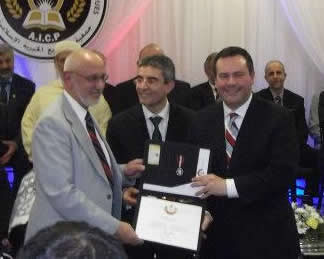 M. Mehmet Deger
Receives the Queens Diamond Jubilee Medal from Hon.Jason Kenny for the services he has done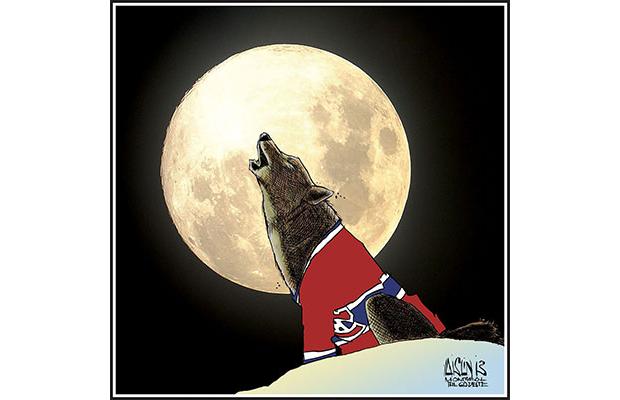 Author: Joyce Pillarella, Remembering the Internment
PSI is delighted to announce that
PSI member school LaSalle Community Comprehensive High School
has been awarded the Martin Luther King Legacy Award
***
Ann Marie Matheson Principal Level 5
Natalie Maurice Vice Principal Levels 1 & 2
Peggy Grant Vice Principal Levels 3 & 4
***
***
***
***
" L I S E L O N G T I N "
WAS AWARDED THE SILVER WOLF AT THE CEREMONIES HELD MAY 31, 2012
---
---
Supreme Court rules in teacher's favour
---
ATHLETE OF THE WEEK
Sampsons strength is in the sport of rugby
***
Homework Zone - Vaccination campaign
***
Passion and perseverance
Rosemount High and Lasalle Community
---
Vous aimez mon site?
Merci de m'encourager :

Serge Bellemare
Montréal
---
Agenda
Mai
Revue annuelle Escadron 796
---
TUTEUR EN FRANÇAIS FRENCH TUTOR 514 609-9616 PROFESOR DE FRANCÉS
---
Regal Fundraiser for the students who will be going to Ecuador in Spring of 2012
---
LCCHS HAS AN INTERESTING DEBUT AT FIRST ROBOTICS OSHAWA REGIONAL
---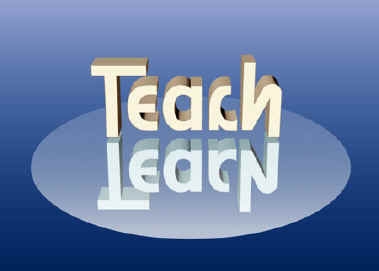 LBPSB-CSLBP
Commission scolaire Lester B. Pearson
Lester B. Pearson School Board
---
Nouvelle administration
Thomas Rhymes

Natalie Maurice

Jennifer Kurta
---
Lansing Catholic Central High School
Islam
---
Connaissez-vous un enseignant exceptionnel?
Présentez sa candidature dès aujourd'hui pour les Prix du Premier ministre!
---
LCCHS wins Martin Luther King Legacy Award
Deux gagnants de LaSalle à la Soirée des Mérites Classes Affaires Desjardins
Thomas Rhymes
Principal Level 5
Natalie Maurice
Vice Principal Levels 1 & 2
Jennifer Kurta
Vice Principal Levels 3 & 4
***
Ville La Salle High School (La Salle, Quebec)
Ville La Salle High School opened as one of the first co-ed schools
in the Montreal area in 1958, following the closing of
Catholic High School.

It had been a French school called Leroux previously.
The Brothers resided in a private residence nearby on Eighth Avenue
As Brother Spencer recalls, "I taught there during Expo 67.
It was a wonderful school with a dedicated staff.
The students were quite good.
Basketball and hockey were very popular.
Brother Martin Walsh was the principal:
he was loved by the School Board.
He was so dedicated
you would find him in the school Saturday evening and often all day on Sundays."
The Brothers remained until 1968, and only left due to difficulties in staffing it
as the schools numbers exploded
***
Block A Was Ecole Secondaire LaSalle they then moved to their new building Cavelier de LaSalle
Ecole Secondaire LaSalle then became LaSalle Cathilc High School =BLOCK A.
Prior to Leroux School being built Block A was under the Direction of the Sacred Heart Brothers
- and a few English classes were housed there -
then Leroux was built and it housed two schools Leroux Girsl and Leroux Boys
(elementary and high school
- the boys for the most part under the Direction
of the Presentation Brothers and the Girls under Lay Direction)
when I arrived in 65 Leroux became one school completely Elementary
and Ecole Secondaire LaSalle BLOCK A became LaSalle Catholic High School
under the Direction of the Presentation Brothers
and its first Principal was Brother Martin Walsh.
A.J.
***
Stephen Purcell was a brother at Leroux (Boys' side of course).
He was married to Beverly Purcell who taught with us. Remember her?
I know Brother Steven very well. He'd come over to invigilate our exams for provincials, wearing his robe.
Paul Whelan & I were going to that school in '57. It was an elementary school & High School combined.
It was called Leroux. I graduated from "Leroux" in 1963. High School diploma,
High School ring both say Leroux.
Not Ville LaSalle High School. Never ever heard this before.
Brother Martin was indeed the principal. On the boys' side.
We girls had our own principal. Florence Brennan.
Block C of LCCHS was the Leroux that I went to. When you entered by the main front door
(the one facing today's auditorium), on your right ...
where the math dept. workroom is today, was the girls' principal's office.
On the left was the boys' principal's office. It was Brother Martin at the time.
Florence Brennan was out principal. We always had lay teachers. The boys had mostly brothers.
I graduated in '63.
The elementary students were located on the ground floor, high school was on the second floor.
The school was small in numbers.
The year I graduated there were 14 girls & I believe 25 boys in the graduating class.
We had our graduation together but trust me, that was ALL we did together. It was definitely not co-ed.
The C Building was the French school. I'm not sure if that was elementary & high school or just high school.
It was called Ecole Secondaire LaSalle before becoming Cavelier de Lasalle.
B.L.
***

ALS Ice Bucket Challenge
(« défi du seau d'eau glacée »)
Jean Jarvis
West Island Chorus
Sweet Adelines International
Convention and Competition
www.sweetadelineintl.org/webcast.cfm
Vous aimez mon site?
Merci de m'encourager :

Serge Bellemare
Montréal
Rita de Santis
Députée de Bourassa-Sauvé
Parti libéral du Québec
Porte-parole de l'opposition officielle pour la Commission des droits de la personne et de la jeunesse
Porte-parole de l'opposition officielle en matière d'accès à l'information
Dr. Gilbert Verghese
Fr. D. Mike Shaw
Décès de la soeur de Francine Laberge

Joyce Shamy épouse de feu David Fireman
JOYCE FIREMAN (nee SHAMY) Passed away peacefully on Saturday, January 7, 2012
at the age of seventy-seven, and she will always remain in our hearts.
Loving wife of the late David Fireman for forty-two years.
Caring mother of Joshua (Thamason) and Matthew (Bo-Li)
and sweetly devoted grandmother of Ella, Holly, Jade and Lily.
Beloved sister of Celia (the late Mike Rossy), Dr. Frank Shamy (Dr. Tania),
Virginia (Eli Shaheen) and Elaine (Rudy Assaly).
She will be missed by her brothers-in-law, sisters-in-law, nieces, nephews, friends
and the students she taught for over fifty years.
We will miss her selflessness, generosity and great love for her family.
But most of all, we will miss knowing that she was always there for us, and watching her snuggle with,
read to and teach her cherished granddaughters.
Our family is thankful to the doctors and staff of the Jewish General Hospital ICU
for their exceptional care, and for giving us as much time together as was possible.
Funeral service from Paperman & Sons, 3888 Jean Talon St. W.,
on Tuesday, January 10 at 11:00 am.
Burial at the Beit Abraham Congregation Section, Kehal Israel Cemetery, D.D.O.
---
Allan Reid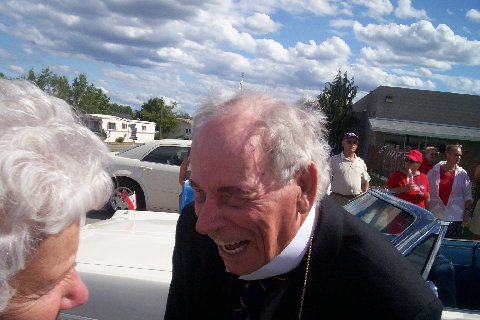 (
Jeanette Reid
)
---

Robert Bob Chartrand et Gordie Howe
Louise Garant - Michèle Tougas
Eric Ward television apperance1 1 and 2 on the Late Show with David Letterman
Mr D
John Devincentis
Rhythm & Rhyme
at the Caribbean Paradise
---
Jessica Neilson, une jeune mère de famille de LaSalle est disparue
Le corps de Jessica Neilson retrouvé
---
DENIS RATCHEFF 1942 - 2009
www.legacy.com/can-montreal/Obituaries.asp?Page=Lifestory&PersonId=125651501
Obit: Andrea Greene Piper - Sister of Maureen Bachetti
---
---
Nathaniel Miller, will be competing (Water Polo) at BEIJING
Cosimo Cavalaro / Cavallero
Cosimo Cavallaro (born 1961, Montreal, Canada) is an Italian-Canadian artist, filmmaker and sculptor
Allan Reid and the teacherettes
* LaSalle Catholic reunion a class act (The Gazette) *
Stéphanie Hérault v.p.
Jennifer Kurta v.p.
Mustang Technologies
Certificats SSL - Compte courriel - Hébergement - Noms de domaine - Serveurs
Vous aimez mon site?
Merci de m'encourager :

Serge Bellemare
Montréal