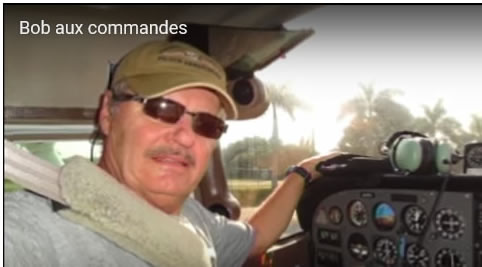 Bob Chartrand
Funeral Mass
Friday Oct 14 - 11 a.m.
St. John Brebeuf Church 7777, George Street, LaSalle (Qc) H8P 1C8
www.johnbrebeuf.ca
Sonia Stante, Konrad Muncs, Roman Kostyk wrote on LarseEncore
///
Bob Chartrand est décédé à l'âge de 66 ans
Samedi matin le 3 septembre
Son avion s'est écrasé en mer en Floride
À cause d'une tempête imprévisible
///
Journal de Montréal - Lindsay-Anne Prévost
Un pilote québécois meurt en Floride
En page 21 du Journal de Montréal du 9 septembre 2016
CLIP
VIDEO
Frederick Gautzsch and Robert Chartrand ID'd
as victims of Dania Beach plane crash
Tuesday report identities of the pilot flying with Robert
Authorities investigate fatal plane crash off Dania Beach
2 Bodies Recovered From Plane Crash Off Dania Beach
Wreckage of Cessna in which two died pulled from ocean off Dania Beach
He wasn't flying the plane himself....he was with a friend from the local flying club.
They took off from Pompano and were headed to Key West.
When they filed their flight plan, everything looked good for the flight.
They radioed the control tower as they got down the coast, requesting permission to adjust their altitude.
The control tower told them that there was bad weather ahead and that they should re-route further out over the ocean to avoid it.
They apparently ran right into the storm and the plane crashed into the ocean about 200 yds offshore.
People on the ground said there was "zero visibility, thunder and lightning" at the time.
Even though search and rescue were on site almost immdiately, there was nothing to be done.
///
PREVIOUS EMAIL
Due to phone calls I've been getting, No, we are not affected by the Hurricane.
It was west coast and moving Northeasterly across central and panhandle of Florida.
Been cloudy/overcast but the weekend and next week looks sunny and partly sunny.
As a matter of fact, tomorrow(sat) I'll be flying to the Florida keys for lunch and back.
And later in the week I'm looking to fly some more depending on rental availability of a Cessna or Piper Warrior.
Enjoy your weather.
Bob
///
PREVIOUS FLIGHT
///
Frederick Gautzsch a vécu au Québec
Fred settled in Quebec Canada where he lived for 34 years.
He was remarried to Marie Bergeron.
Fred and Marie shared many friends, traveled together and returned to live in his original hometown of Philadelphia in 1994
where he was a language teacher, prior to retiring and moving to Boca Raton
///
Obituaries