News

us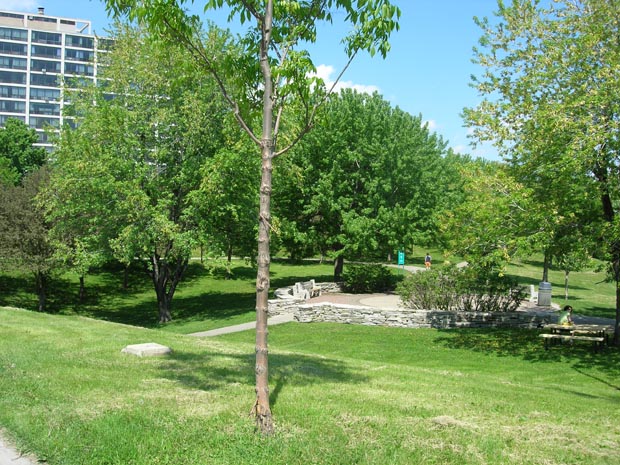 On this tiny Montreal island, Christians, Muslims and Jews pray under the same roof
Montreal mom creates networking app for women
Demolition of L'Île-des-Soeurs bridge - Interview with Liam Carter
7 must see charts before you rent a condominium in Nuns' Island
Teen killed in stabbing
Newswire
Councillor wants Verdun to stop beaver trapping on Nuns' Island
BMO Opens "Studio" Branch in New Urban Village on Nun's Island
New school on Nuns' Island should offer an international program
Another part of Montreal rejects traffic lights
iWeb expanding Montreal data centre on Nun's Island
Discover Marché familial de L'Île-des-Soeurs
Parenting workshops on Nun's Island
Nuns' Island might get second elementary school in Parc de la Fontaine
World's "Most Beautiful Gas Station" Converted Into Cultural Center
treehugger
FOMO (the Fear of Missing Out) causes ITSO (the Inability to Switch Off)
Black Theatre Workshop presents its 41st season Mainstage production Stori Ya by Joan M. Kivanda,
directed by Millie Tresierra and starring Warona Setshwaelo in her BTW Mainstage theatre debut.
Stori Ya is presented at the Mai 3680 Jeanne-Mance – November 16 to December 4, 2011.
Commission scolaire Marguerite-Bourgeoys plans to build school on Nuns' Island scuttled
Results of register on project to build new L'Île-des-Sœurs elementary school
The Verdun Borough Takes Time Out for Reflection Before Announcing Follow-up Actions on This Matter
VERDUN, QC, Oct. 26, 2011 /CNW Telbec/ - The Verdun Borough has taken note that the register held today
contains a sufficient number of signatures opposing the project to build a new elementary school
in the L'Île-des-Soeurs neighbourhood to now authorize a referendum.
Such a referendum would concern the zoning amendment planned to build this school on a small part of De la Fontaine park.
747 residents signed the register—479 more than the minimum required to proceed to the next step in such a case,
which would be to hold a referendum. A total of 2,677 residents living in areas adjacent to De la Fontaine park
were eligible to sign this register.
Claude Trudel, Mayor of the Verdun Borough
and responsible for public safety and security on Ville de Montréal's Executive Committee,
stated that he was taking the time to meet with his Council members before commenting on the results of the register
and announcing follow-up actions on this matter.
The Arrangement : a play Written by Nuns' Island resident Christine Rodriguez
Commissions: a way of appearing to do something without doing a thing?
Future elementary school in De la Fontaine park - Resumption of Process to Adopt Zoning Change
11 septembre - Suburban Education and Activity Fair
Verdun super-committee seeks suitable site for island school
Nuns' Island controversy around new school
---
LE VISTAL ON NUNS' ISLAND IS THE FIRST RESIDENTIAL TOWER IN QUEBEC TO OBTAIN LEED GOLD CERTIFICATION
---
Verdun borough urged to block Nuns' Island school
---
ARC
Art of Raising Children
www.raisingchildren.ca/team.htm
---
Nuns' Island an easy commute from the city core



Read more: http://www.montrealgazette.com/Westcliffe+Group+plans+storey+tower+condos+Nuns+Island/3869557/story.html#ixzz1CEUTBhWJ
A Jewish Community Grows On Nun's Island
Nuns' Island apartment an ideal compromise
Developer Alan Marcovitz president of the Westcliff bullish on Nuns' Island condos - Edmonton Journal - Gazette
---
Lion King to make Montreal debut
---
Verdun: The bliss of a balanced budget
---