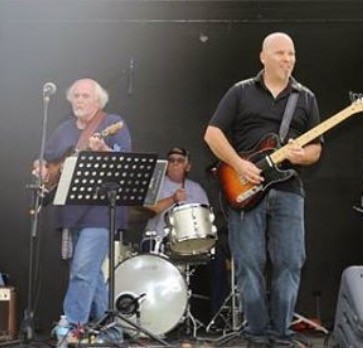 Bob is a member of the Crosswinds band.
Crosswinds is a group with the goal of not to simply cover songs by other artists but also interpret them in their own way.
They also write their own material.
They get together a couple of times a month and play for the sheer love of music.
The members are:
John Chubry...Guitar, Harmonica & Vocals
Ken Drummond...Bass Guitar
Bob MacKinnon...Lead Vocals & Guitar
Duane Mariasine...Lead Guitar & Vocals and lead vocal for this song
Gerry Smith...Drums
This was recorded on a Go Pro.
The sound you hear is coming through a a camera mic not a sound board....no mixing,no effects.